Diamond DA40 XLT Aircraft Sales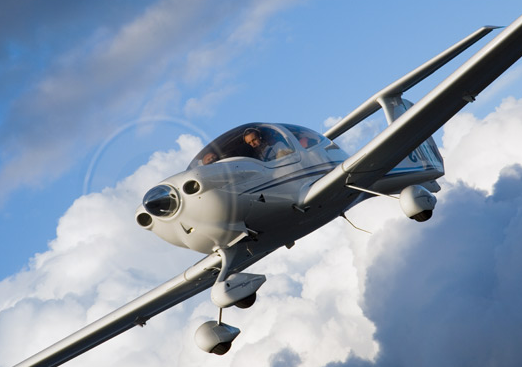 Diamond DA40 XLT – Single Engine Piston Aircraft - 4 Seat

Introducing the Diamond DA40 XLT!
Unveiled in 2013, the DA40 XLT is Diamond's latest version of its DA40 piston single. It's hard to improve upon perfection, but Diamond has done it again, adding numerous desirable upgrades to this year's model, enhancing the cabin for your comfort—and offering a whole new level of luxury.
Upgrades include more comfortable, wider seats with improved lumbar support and newly designed Diamond embossed padded headrests. All seating surfaces now incorporate Infrared Controlled Technology (ICT) into 100% premium leather, for cooler comfort on sunny days. A process spearheaded by BMW and found in all BMW convertibles, ICT reflects IR rays in direct sunlight, maintaining a surface temperature a full 20 degrees Celsius below what would occur with untreated leathers.
Other enhanced features include new trim packages available in Carbon Weave or Walnut Burl, with trim wheal cover, instrument panel trim, cup holders, sill plates and side panel inlays. A handy molded pocket has been added to the pilot inboard side panel for cell phone or other electronic devices. And an optional Rosen sunvisor system is also available to reduce heat and glare.
*Specifications & Equipment:
Cruise Speed at 75%: 150 ktas/10 gal/hr
Range, at 75%, 45 Minute Reserve: 720 nm
Standard Useful Load: 860 lbs
Seats: 4
Maximum Operating Altitude: 16,400 ft
Maximum Demonstrated Crosswind: 20 kts
Engine: Lycoming IO-360-M1A
Wing Span: 39 ft 6 in
Length: 26 ft 5 in


Call us today at 781-834-4928 and let us help you procure the aircraft of your dreams!


> Back to Diamond Aircraft Sales

*Specifications Change periodically. If any discrepancies or conflicts arise between specs listed and the official purchase agreement, the official purchase agreement shall take precedence.

Shoreline Aviation and Diamond Aircraft, Inc. reserve the right to make changes in specifications, materials, equipment or prices at any time without prior notice or to discontinue models as required.